This week, tight ends are the focus. Although this position doesn't seem as important compared to the rest of the flex positions, the tight end slot can make or break your fantasy team. It is important to draft productive tight ends because there aren't as many compared to productive wide receivers and productive running backs. Here are five tight ends to avoid drafting this season in fantasy football.
5) David Njoku – Cleveland Browns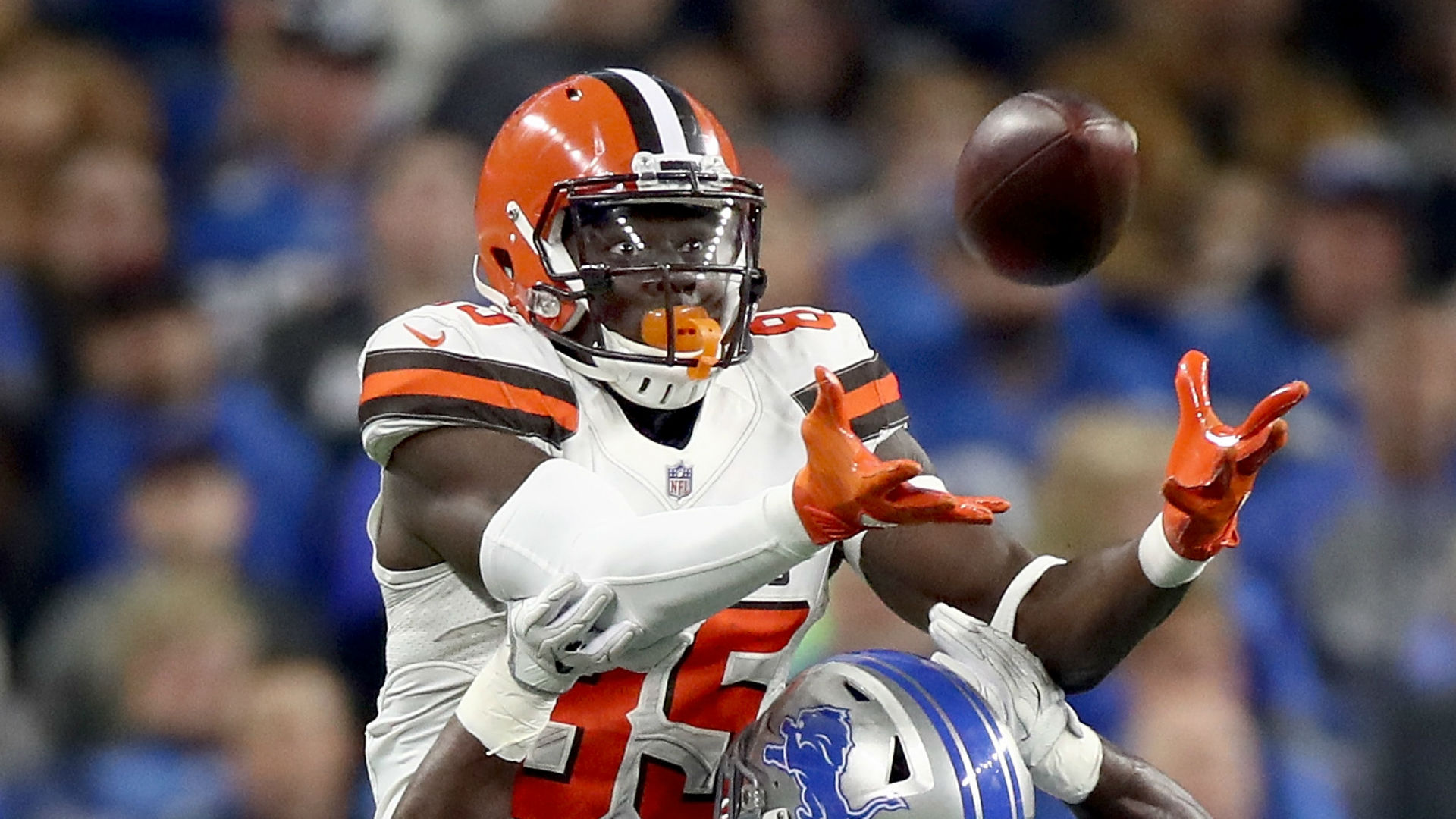 Analysis: When Njoku was drafted back in 2017 as the 29th overall pick, most thought he would blossom in the NFL with the Browns. In his three-year career, he has only produed 93 receptions for 1,066 yards and nine touchdowns. In his rookie season, Njoku finished 22nd among fantasy tight ends, which isn't bad for a rookie tight end. Two seasons ago, he improved by finishing eighth, but this past season he dropped all the way down to 78th due to missing 12 games. Because he hasn't turned into the star tight end they had hoped for, Cleveland went out and signed the most attractive free agent tight end on the market, Austin Hooper. Hooper is a big-time playmaker in the red zone, and he will take away a lot of Njoku's opportunities inside the 20-yard-line. On the other hand, Njoku could get traded before the season starts. He originally requested a trade shortly after the Hooper signing. If the fourth-year-pro stays in Cleveland, do not expect him to produce a lot of fantasy numbers. After all, back-up tight ends are hardly ever worth drafting in fantasy football. 
Prediction: Njoku catches 34 passes for 356 yards and 3 touchdowns. 53.6 Standard NFL.com Fantasy Points. TE Rank: 24. 
4) Jimmy Graham – Chicago Bears 
Analysis: The Chicago Bears made some interesting offseason moves, and they made it clear that they were improving the tight end position. The three tight ends that are expected to be locks for the roster are all new faces in Chicago (Graham, rookie Cole Kmet and Demetrius Harris). Graham is entering his 11th season, and he isn't the player he was five years ago. The 33-year-old has lost his speed and his big playmaking ability we all remember from New Orleans. He's also coming off his worst season since his 2010 rookie campaign. He finished last season with 38 receptions for 447 yards and three touchdowns. He ranked 22nd among fantasy tight ends, and he should finish in a similar spot this season. Graham will enter 2020 as Chicago's number one tight end, but expect him to lose snaps from Kmet as the season goes on. Also, if Mitchell Trubisky wins the starting quarterback position for this season, Graham could be in trouble. With Trubisky as the starter last season, Chicago's tight ends combined for a total of 46 catches for 416 yards and two touchdowns. Although last year's Bears tight ends were riddled with injuries, that is an unacceptable result. This is a clear reason to stay away from Graham and any other Bears tight end this season. 
Prediction: Graham catches 38 passes for 396 yards and 3 touchdowns. 57.6 Standard NFL.com Fantasy Points. TE Rank: 23.
3) O.J. Howard – Tampa Bay Buccaneers
Analysis: Like Njoku, Howard was supposed to be the real deal for the Tampa Bay Buccaneers. He was drafted out of Alabama in the 2017 NFL Draft. Howard was the first tight end taken in the draft going 19th overall. In his three-year-career, he has better numbers than Njoku (94 receptions, 1,456 yards, 12 touchdowns), but he has yet to play in a full season. Tampa Bay's offense will look a lot different this year, and of course, Tom Brady is the new quarterback in town. But the arrival of once retired Rob Gronkowski will limit Howard's productivity this season. With great playmakers in Gronkowski, Evans and Godwin, it is hard to see how Howard will put up great fantasy numbers this season. Tampa Bay also loves their other tight end, Cameron Brate. There are too many offensive weapons in this offense for Howard to have good fantasy numbers this season. On the other hand, Brady makes everyone better, so expect the 25-year-old to have a decent season for a backup tight end. 
Prediction: Howard catches 39 passes for 404 yards and 3 touchdowns. 58.4 Standard NFL.com Fantasy Points.TE Rank: 22. 
2) Eric Ebron – Pittsburgh Steelers 
Analysis: Two seasons ago, Ebron finished fourth among fantasy tight ends with 156.2 fantasy points. Last season, without Andrew Luck, his numbers went down drastically. He finished 23rd in fantasy points for tight ends with 55.5 points. Expect Ebron's numbers to go up a little bit if Ben Roethlisberger is healthy. Big Ben relies on tight ends heavily in Pittsburgh's offense, and Ebron would be a perfect red zone target for him. On the other hand, Vance McDonald is still on the team, and Roethlisberger loves throwing him the ball. Two seasons ago, when Roethlisberger was healthy, McDonald finished 12th among fantasy tight ends after he caught 50 passes for 610 yards and four touchdowns. Ebron will have his work cut out if he wants to be Pittsburgh's top tight end this season. In his six seasons in the NFL, Ebron has shown signs that he could be an elite fantasy tight end, but with the combination of injuries and drops, he hasn't been a consistent fantasy option. 
Prediction: Ebron catches 45 passes for 453 yards and 3 touchdowns. 63.3 Standard NFL.com Fantasy Points. TE Rank: 21. 
1) Greg Olsen – Seattle Seahawks
Analysis: A few years ago, Olsen would have been one of the safest tight ends to draft, but he is entering his 14th season in the league. He joins a Seattle team that needs better tight end play. Last season, Will Dissly looked like he was the future tight end for Seattle before a season-ending injury cut his campaign short. This season, expect Russell Wilson to rely on both tight ends heavily. Olsen will be used more as a run blocking tight end but also a red zone threat. The 35-year-old doesn't lack production when he plays; his kryptonite is his injuries. The past three seasons, Olsen has missed a total of 18 games. When a player misses that many games, it is hard to feel confident in drafting him. Although he might be more productive than Dissly this season, expect Tyler Lockett and D.K. Metcalf to carry the team in the receiving department. Metcalf could also take away Olsen's potential red zone targets because of his ability to win a lot of one-on-one matchups.  
Prediction: Olsen catches 38 passes for 354 yards and 5 touchdowns. 71.4 Standard NFL.com Fantasy Points. TE Rank: 17.