These articles will go over bargain DFS players who can help you win your tournaments, head-to-head matchups, and featured contests. Each position will feature only ONE bargain player. There is a great deal of them, but to make things quick and easy, one player will be listed, and a few will follow under the "other notables" section. We will also only use DraftKings and FanDuel, as they are America's top-two most popular sports betting apps. One more rule: all players below will feature in Sunday's games only. Good luck, and happy fantasying. 
QB) Baker Mayfield – Cleveland Browns (vs HOU)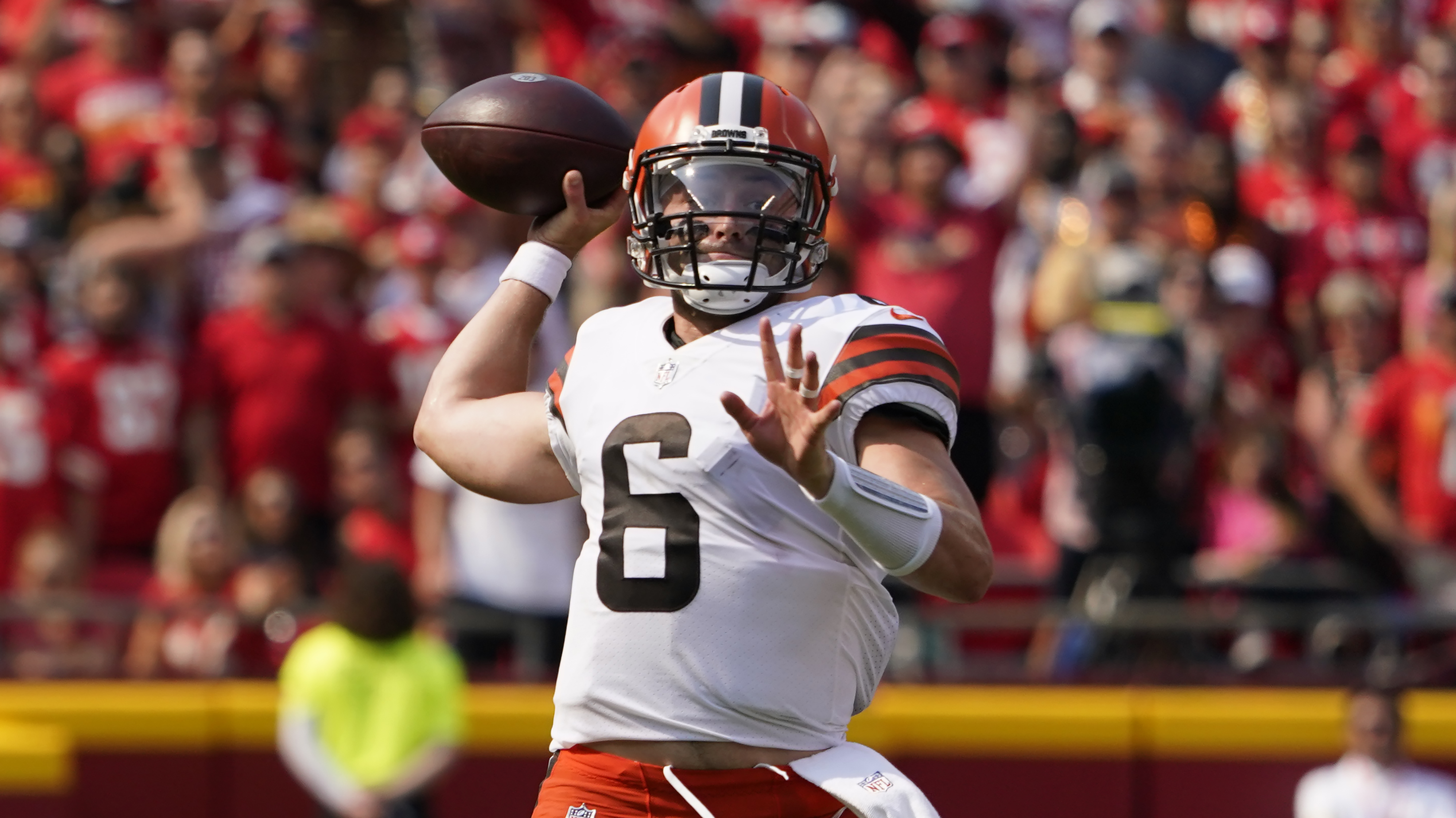 DraftKings: $6,000
FanDuel: $7,100
DFS Outlook: Mayfield was impressive last week against a good Kansas City Cheifs' defense, outside of his late-game interception. He completed 21 of his 28 passes for 321 yards, but he didn't have a single passing touchdown. Expect things to change this week, as he faces off against a Texans' defense that allowed rookie Trevor Lawrence to throw for over 300 yards and three touchdowns. Houston's secondary is one of the worst in the league, and Mayfield has an opportunity to produce some serious damage in Week 2.
Other Notables: 
Matt Ryan (at TB) – $5,600 DK, $6,700 FD

Mac Jones (at NYJ) – $5,400 DK, $6,800 FD

Teddy Bridgewater (at JAX) – $5,400 DK, $7,000 FD
RB) Najee Harris – Pittsburgh Steelers (vs LV)
DraftKings: $6,300
FanDuel: $6,100
DFS Outlook: The rookie first-round pick struggled last week against a solid Bills run defense. Pittsburgh's offensive line was pitiful, and that led to Harris only producing 45 rushing yards on 16 carries (2.8 average). Because of this performance, his cost in DFS lineups has decreased substantially. He is due for a bounce-back performance this week against a mediocre Raiders run defense. Las Vegas allowed Baltimore to rush for a whopping 189 yards last Monday night.  
Other Notables: 
Ezekiel Elliott (at LAC) – $6,200 DK, $7,500 FD

David Montgomery (vs CIN) – $6,100 DK, $7,300 FD

Elijah Mitchell (at PHI) – $5,000 DK, 5,800 FD
WR) Cooper Kupp – L.A. Rams (at IND)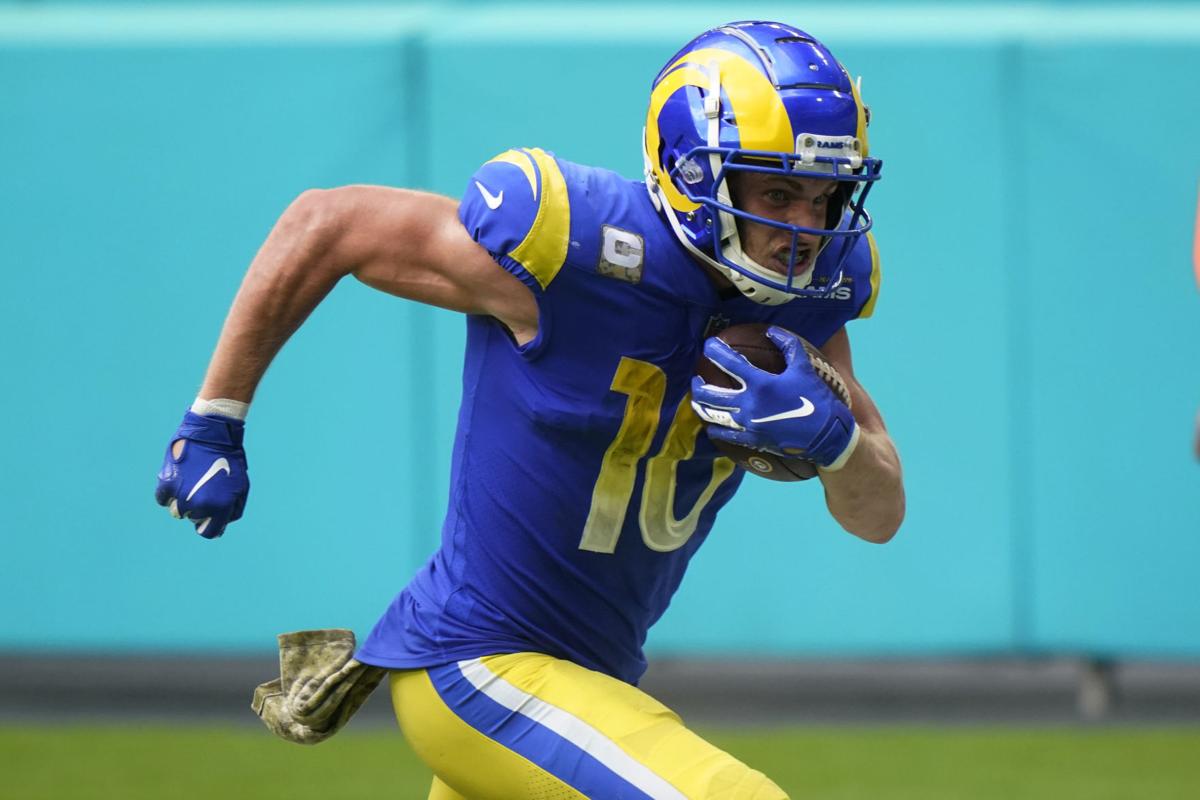 DraftKings: $6,000
FanDuel: $6,200
DFS Outlook: Kupp's Week 1 performance (seven receptions for 108 yards and one touchdown) should have easily increased his DFS cost by a great margin. But, you can still find him at a bargain price right now. The Indianapolis Colts were known for the defensive presence last season, but they got shellacked by Russell Wilson and the Seattle Seahawks in Week 1. Both Tyler Lockett (four receptions for 100 yards and two touchdowns) and D.K. Metcalf (four receptions for 60 yards and one touchdown) turned in solid receiving performances against Indy. With Matthew Stafford slinging deep passes to Kupp on a regular basis, expect a ton of opportunities and receiving yards for the speedy receiver this week. 
Other Notables: 
JuJu Smith-Schuster (vs LV) – $5,700 DK, 6,000 FD

Christian Kirk (vs MIN) -$5,000 DK, $5,600 FD

K.J. Hamler (at JAX) -$3,800 DK, $5,500 FD
TE) Rob Gronkowski – Tampa Bay Buccaneers (vs ATL)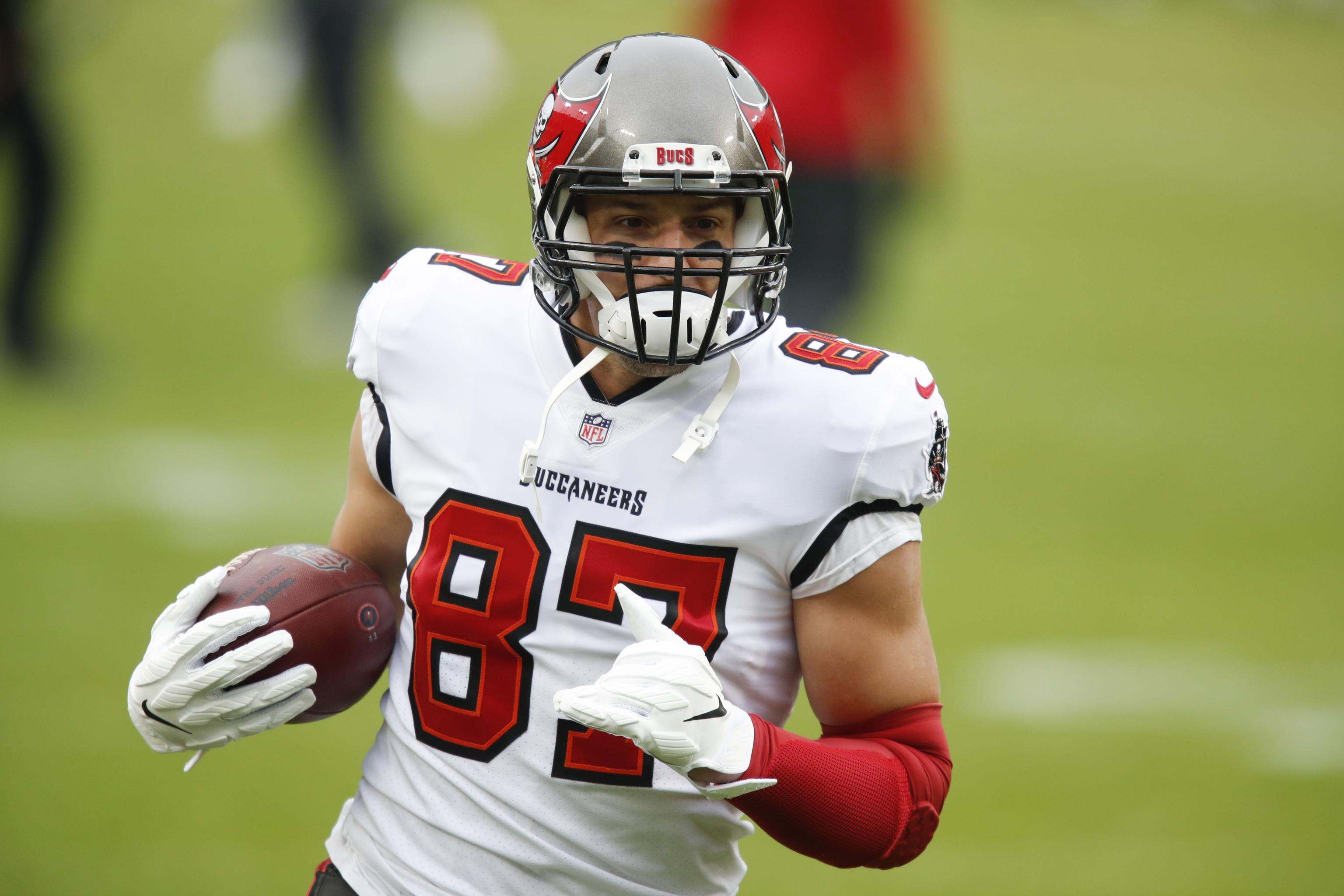 DraftKings: $4,700
FanDuel: $5,800
DFS Outlook: Gronkowski led all TEs in DFS and fantasy points in Week 1. He may not replicate what he did last week, but he certainly has a chance to finish as a top-five TE again against Atlanta. The Falcons allowed the most passing yards in the league last season, and they allowed six receptions for 76 yards and a touchdown to the TE position last week. At Gronkowski's DFS price, he's hard to pass up. 
Other Notables: 
Noah Fant (at JAX) – $4,200 DK, $5,700 FD

Jared Cook (vs DAL) – $3,900 DK, $5,400 FD

David Njoku (vs HOU) – $3,600 DK, $4,800 FD
D/ST) New Orleans Saints (at CAR)
DraftKings: $3,100
FanDuel: $4,300
DFS Outlook: New Orleans allowed just three measly points to the Green Bay Packers in Week 1. Their defense was outstanding all game long, and they take on a Carolina team that hasn't proved much yet with Sam Darnold lining up under center. As long as they can control Christian McCaffrey in a minuscule way, they should have no issues handling Carolina's offense throughout their matchup. This is an easy one. 
Other Notables: 
Browns (vs HOU) – $3,500 DK, $4,200 FD

Cardinals (vs MIN) – $2,900 DK, $4,400 FD

Raiders (at PIT) -$2,800 DK, $3,400 FD
Bargain of the Week: Teddy Bridgewater (at JAX) 
DraftKings: $5,400
FanDuel: $7,000 
DFS Outlook: Bridgewater looked great in his Broncos' debut last week. He threw for 264 yards and two touchdowns, as he and his team took down the New York Giants 27-13. He finished as a top-15 QB, and he has an opportunity to finish even higher this week against the Jaguars. Jacksonville is fresh off a game where they allowed Tyrod Taylor and the Texans to dismantle their defense. Houston produced 449 offensive yards, and 289 of them came from Taylor, who isn't known for throwing for a great number of passing yards. Imagine what Bridgewater can do this week, with a better offense with more firepower. 
Did you enjoy this article and want more fantasy content? Make sure to check out my recent posts, and stay tuned for other positional rankings in the future. You can also follow me on Twitter @dirrim23, where I love talking about all things fantasy football!