Some of you completely dominated in your Week 1 matchup. And some of you already want to trade away your team. Either way, you need to take a look at your available free agent players while you fine-tune your roster for Week 2. Below, you will find five players who you could likely snatch with a waiver claim. Remember, this is a 17-game season. There is still a ton of football to played and a ton of opportunity to create the best roster in your league(s). 
RB) Elijah Mitchell – San Francisco 49ers (9 Percent Owned)
Oh my goodness! What a performance by the Week 1 RB13. Mitchell turned 19 carries into 104 yards and a touchdown. After Raheem Mostert injured his knee in the first quarter, San Francisco stook with the running game as the rookie sixth-round pick dominated a weak Detroit Lions defense. Now that Mostert likely lands on the IR, the rookie back has an opportunity to take over as the team's RB1. Rookie Trey Sermon was a late, healthy scratch going into the 49ers' Week1 matchup, and he likely takes over as the RB2 ahead of JaMycal Hasty. San Francisco takes on the Philadelphia Eagles in Week 2, and Mitchell could see the bulk of carries go his way once again. He may not be a "must start" this week, but he's definitely worth stashing on your bench right now. 
WR) Christian Kirk – Arizona Cardinals (14 Percent Owned)
Arizona simply dominated a subpar Tennessee Titans defense that allowed 38 points and 289 passing yards. Alongside DeAndre Hopkins, Kirk impressed mightily as he finished Week 1 as the WR9. He hauled in all five of his targets for 70 yards and two touchdowns. Kirk finished last season hot, and he continued where he left off. Sure, Rondale Moore and A.J. Green will cut into his targets throughout the season, but his performance against the Titans proves that he's still a viable fantasy WR. Go ahead and use a waiver claim on him if you need a little WR depth on your fantasy team(s). As long as Kyler Murray stays healthy, the 24-year-old wide-out should be heavily involved going forward. 
RB) Mark Ingram II – Houston Texans (21 Percent Owned)
Who would have guessed that Ingram II would finish as the RB16 in Week 1? His 26 carries were the most he had received since the 2014 season when he played for the New Orleans Saints. There were a ton of questions surrounding the Houston Texans' backfield heading into the 2021 season, and it looks like Ingram II will feature as the team's lead back going forward. The veteran produced 85 rushing yards and a touchdown as well, as Phillip Lindsay and David Johnson were used more in the receiving game. If you need a depth piece at RB who will see a ton of opportunities this season, go ahead and use a waiver claim on the 31-year-old veteran. 
WR) Sterling Shepard – New York Giants (39 Percent Owned)
The Giants were a mess against the Denver Broncos, as they lost their Week 1 matchup 13-27. Saquon Barkley, Kenny Golladay, and Daniel Jones played very poorly to start the 2021 campaign. But Shepard produced in a big way, as he finished as the WR8. He hauled in seven of his nine targets for 113 yards and one touchdown. Not only was he clearly the Giants' top receiver in Week 1, but he also saw more targets than Darius Slayton (7), Golladay (6), and Barkley (3). He may not lead this receiving group in targets and receptions every week of the season, but he's definitely worth rostering on your team for depth reasons. The Giants take on Washington next week. You should probably keep Shepard on your bench for that matchup, but if he produces another great outing, he may be penciled in as a flex option for weeks to come. 
QB) Jameis Winston – New Orleans Saints (44 Percent Owned)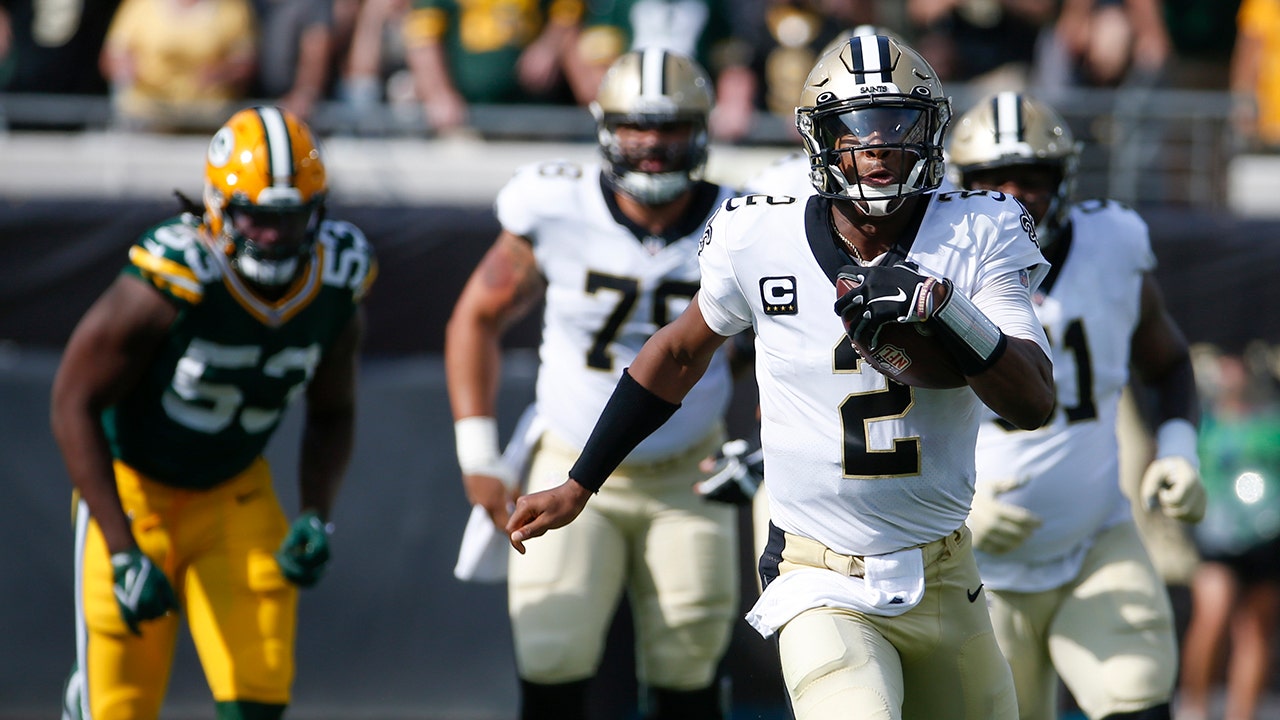 Again, who saw this coming? Winston dominated the Green Bay Packers as the new QB1 for the New Orleans Saints in his 2021 debut. He finished as the QB3, as he threw for five touchdown passes but only 148 passing yards. Surely he won't continue his five touchdown pace, but he's clearly worth adding if you need depth at the QB position. And if the matchup looks good on paper, he could turn into a regular streaming option for your fantasy team(s). For those of you that missed out on a top-tier QB in your fantasy drafts, place a waiver claim on Winston. His Week 2 matchup against the Panthers is a very enticing one. We could see another top-10 performance again. Maybe the combination of Sean Payton as his head coach and his Lasik surgery fixed his turnover woes. 
Did you enjoy this article and want more fantasy content? Make sure to check out my recent posts, and stay tuned for other positional rankings in the future. You can also follow me on Twitter @dirrim23, where I love talking about all things fantasy football!