Now that week one is officially over, we can now look ahead at some key additions you could make for your fantasy team. Waivers have officially gone through, so let's look at some players that still could benefit your team tremendously. The five players listed below are less than 50 percent owned in fantasy leagues per Yahoo Fantasy. 
Russell Gage (WR) – Atlanta Falcons (11%)
Analysis: In week one, Gage surprised Seattle's secondary by catching nine of his 12 targets for 114 receiving yards. The only issue is his teammates Julio Jones and Calvin Ridley also surpassed the 100-yard mark. The former LSU Tiger started to make waves last season as he averaged eight targets per game between weeks 12 and 17. He will battle with starting tight end, Hayden Hurst, for the number three receiving option for Matt Ryan and the Falcons. 
Prediction: Expect Gage to receive at least six targets against the Cowboys in week 2. Dallas is coming off a loss against the Los Angeles Rams where they allowed 275 passing yards. Atlanta surly likes to throw the ball a little more than the Rams do. If the third-year-pro outproduces Hurst once again, he is worth picking up if you need help at the WR or FLEX positions. 
Scotty Miller (WR) – Tampa Bay Buccaneers (16%)
Analysis: Miller reminds all of us as the Wes Welker/Julian Edelman type that we have seen Brady throw to for years. The second-year wideout caught five of six targets for 73 yards, and he also rushed for six yards on the ground. After finishing second on the team in receptions, it is clear that Brady will utilize Miller's skills the rest of the season. 
Prediction: Miller will of course have weeks where Mike Evans or maybe even Rob Gronkowski outproduce him. This may not happen in week two. Carolina allowed most of their receiver yards last week against the Raiders to the slot receiver position. Rookie Henry Ruggs III led the team in receiving with 55 yards. This serves as a good indication that Miller will be poised with plenty of opportunities. Expect the second-year-pro to be targeted at least five times. 
Marquez Valdes-Scantling (WR) – Green Bay Packers (24%)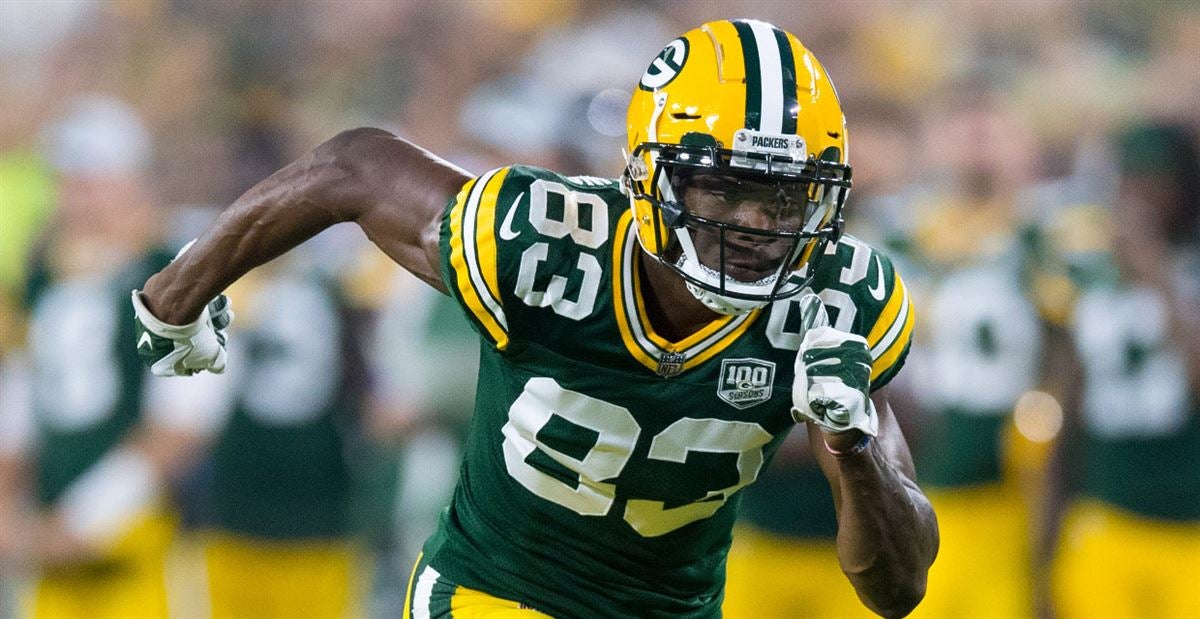 Analysis: Valdes-Scantling was the second most productive receiver for the Packers in week one. There are so many questions as to who will break out and become Davante Adams' sidekick for Aaron Rodgers. Against Minnesota last week, Valdes-Scantling made a good case for becoming that guy. He caught four of his six targets to go for 96 receiving yards and a touchdown. The biggest concern is that his two missed targets were drops that should have been easily caught. This trend certainly can't continue if he wants to become one of the key receiving pieces in this offense. 
Prediction: Valdes-Scantling will battle Allen Lazard for the four-to-ten targets per game that will go to the receiver not named Davante Adams. He has a good chance of proving himself as the viable No. 2 receiver as he will line up across a poor Lions secondary who just placed their starting cornerback, Justin Coleman, on the IR. Desmond Trufant also battled injuries in the game, and Detroit allowed two receivers (Allen Robinson and Anthony Miller) to top 70 yards receiving. Expect MVS to be targeted at least five times this week. 
Joshua Kelley (HB) – Los Angeles Chargers (29%)
Analysis: Kelley finished week one with the fourth most yards from scrimmage in a running back's debut in Chargers history. He carried the ball 12 times for 60 yards and scored a touchdown. Highly anticipated Austin Ekeler only touched the ball eight more times than the rookie. This certainly is a promising statistic, and Kelley could take over the starting running back spot later in the season. 
Prediction: For now, Ekeler is going to be the Chargers' No. 1 back, but if he struggles at some point, Kelley should take the bulk of his carries. The fourth-round draft pick out of UCLA has a good chance to pick up where he left off next week against The Kansas City Chiefs. In week one against the Texans, Kansas City allowed 118 rushing yards on only 22 rushing attempts. This equates to a 5.4 yards per carry average that Los Angeles will surely try to take advantage of. Expect Kelley and Ekeler to receive plenty of carries in week two. 
Brandon Aiyuk (WR) – San Francisco 49ers (31%)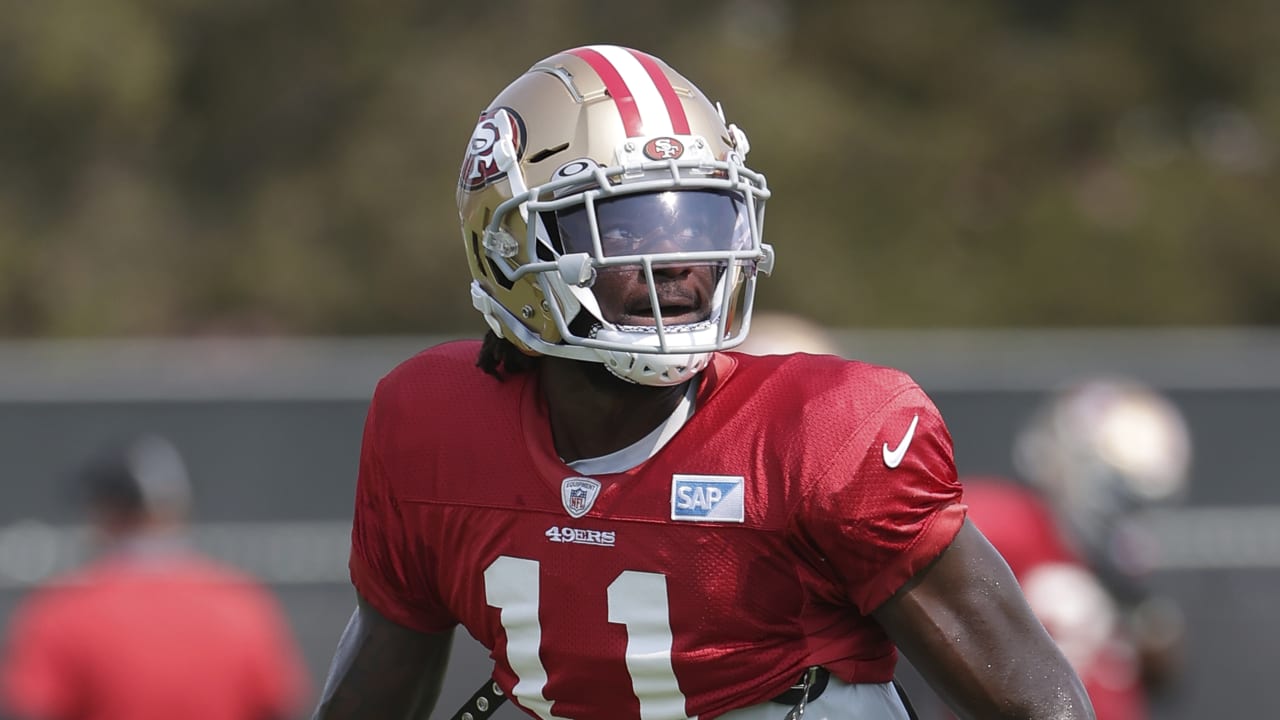 Analysis: San Francisco has been hit hard by injuries at their wide receiver and tight end positions so far this season. In week one, neither Deebo Samuel nor Brandon Aiyuk played, and George Kittle left the game after spraining his knee. He ended up returning, but he didn't catch a single pass in the second half. Head coach, Kyle Shanahan says that he would "be surprised" if the rookie receiver didn't make his career debut this week against the Jets. If he plays, he will surely serve as San Francisco's number one receiving option amid Samuel out on the IR and Kittle either playing through an injury or sitting out the week. 
Prediction: Even if the first-round draft pick doesn't make his debut this week, he will be a vital piece to San Francisco's offense for the rest of the season. If he does play this week against the Jets, he could easily lead the team in receiving in just his first career game. New York allowed Josh Allen to throw for 312 passing yards and two touchdowns last week. Three receivers (Stefon Diggs, Cole Beasley and John Brown) surpassed the 50-yard receiving mark. Expect at least four to six targets for the rookie if he plays this week.