Quarterbacks 
Must Starts: 
Cam Newton (at LV) Newton leads all quarterbacks in rushing attempts (11) and rushing touchdowns (4) inside the red zone. He is averaging a whopping 30.6 PPR Fantasy points per game so far. Expect OC Josh McDaniels to develop another great game plan for his mobile quarterback against a decent Raiders defense.
Ryan Tannehill (at MIN) Tannehill has been on a tear ever since he took over the starting quarterback spot mid-season last year. Through two weeks, the Titans signal-caller ranked tenth among fantasy quarterbacks. In fact, since week eight of last season, Tannehill ranks third in terms of fantasy points scored since then. Expect another big week against a depleted Vikings defense.
Gardner Minshew II (vs MIA) MINSHEW MANIA! Only rostered in 45 percent of Yahoo Leagues so far, the second-year-pro has dominated in his first two games. He ranks ninth among fantasy quarterbacks, and he will look to continue his success against a Dolphins defense that has given up the third most fantasy points to quarterbacks this season.
Kyler Murray (vs DET) The addition of DeAndre Hopkins has come a long way so far for Murray and his Cardinals. His offense will line up this week against a banged up secondary. The second-year pro should have his way as he sits fourth in the league in fantasy points at the quarterback position.
Deshaun Watson (at PIT) Watson has been cold to start off 2020. His team is 0-2, and he hasn't surpassed 21 fantasy points in a game yet. Expect that to change this week even though he is facing a stout Pittsburgh defense. Surprisingly, this is Watson's first matchup against the Steelers in his career. Expect a good outing.
Must Avoids: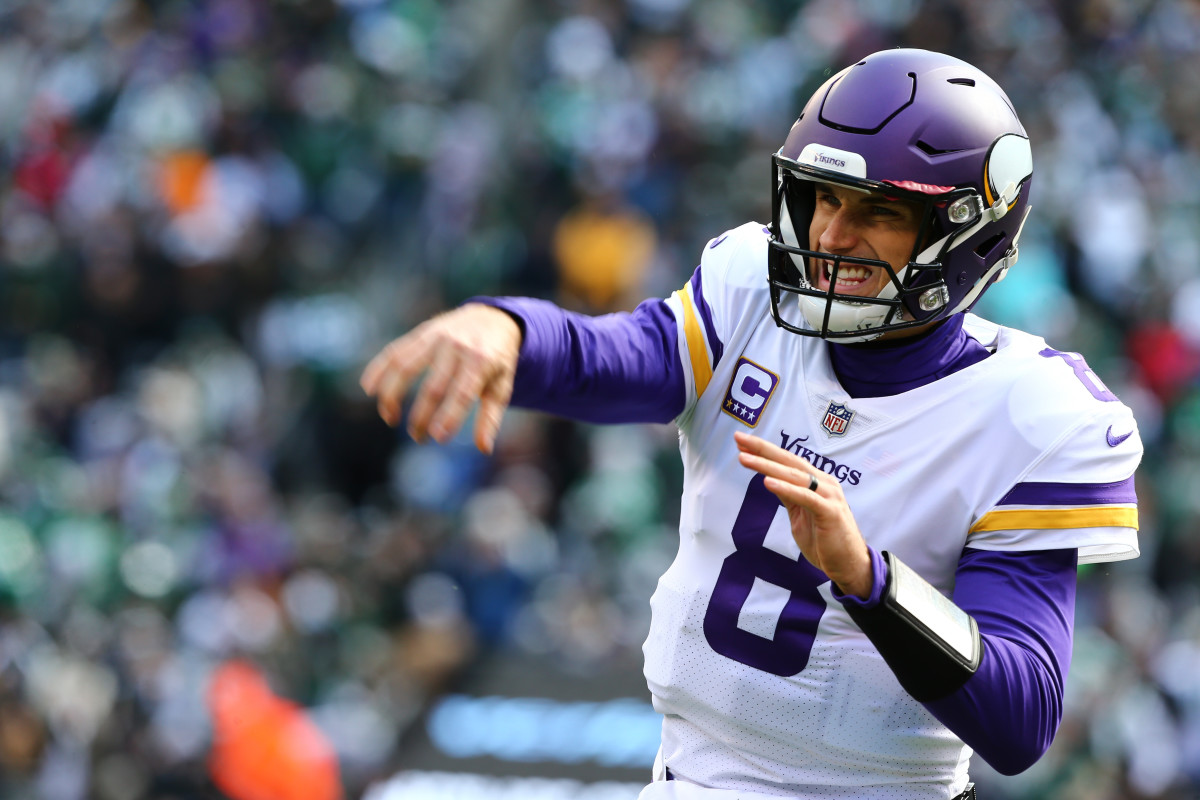 Kirk Cousins (vs TEN) Cousins looked absolutely out of sink last week against the Indianapolis Colts. He completed just 42 percent of his passes while completing three passes to the other team. The veteran quarterback finished with an awful 1.52 points in fantasy. Sit Cousins this week as he should struggle yet again against a Titans defense that usually causes havoc to opposing quarterbacks.
Derek Carr (at NE) Carr looked sharp on Monday night in a win over the New Orleans Saints. In two career games against the Patriots, he has thrown more interceptions than touchdowns (two-to-one). Expect the Patriots defense to step it up a notch this week against Carr and the Raiders after allowing 35 points to Seattle on Sunday night.
Tom Brady (at DEN) Brady has struggled mightily this season as he is averaging just 16.1 Fantasy points per game. Denver is a decent matchup this week, but until Brady can prove he is an every week starter, bench him. He's also thrown an interception in his last four games.
Matt Ryan (vs CHI) This might come as a surprise to some. Ryan has been putting up a ton of fantasy points so far this season (53.42). He's thrown for 723 yards, six touchdowns and just one interception…in two games! Expect his fantasy value to dip this week as he will be throwing passes through a Bears secondary that has looked sharp through two weeks.
Philip Rivers (vs NYJ) Rivers has been a fantasy bust since he entered the 2020 season with the Indianapolis Colts. In two games, he has averaged just 14.3 Fantasy points per game. Sit the veteran quarterback until he can prove he has fantasy value. You don't want to start a guy who has thrown more interceptions than touchdowns this season (three-to-two).
Running Backs 
Must Starts: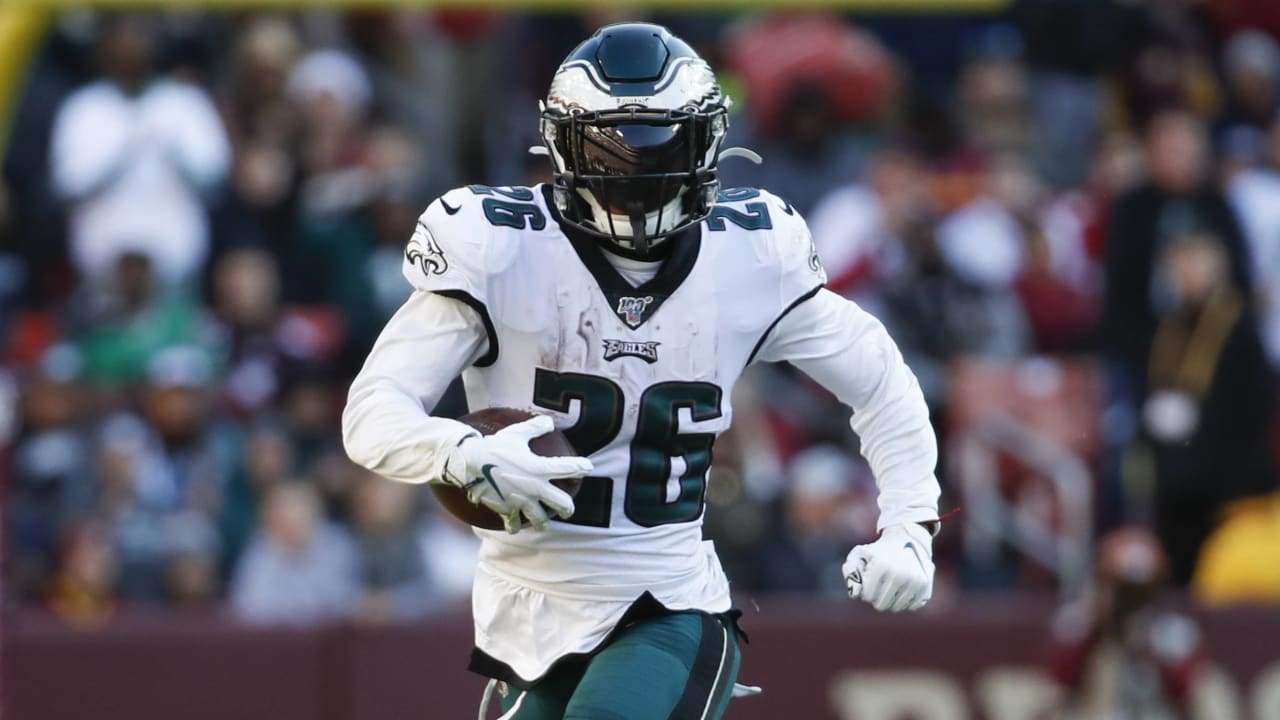 Miles Sanders (vs CIN) In his debut game of the 2020 season, Sanders scored 20.1 PPR Fantasy Points. He looks healthy again, and he has a very favorable matchup this week against the Cincinnati Bengals. They have allowed the third most fantasy points to running backs this season. Both Kareem Hunt and Nick Chubb torched the Bengals' defense last week as they combined for 210 rushing yards and three rushing touchdowns. Sanders may be the start of the week.
Jonathan Taylor (vs NYJ) Marlon Mack out. Jonathan Taylor in. Taylor looked great last week against the Minnesota Vikings. He rushed for 101 yards and a touchdown while touching the ball 26 times. He seems like he will be Indianapolis' workhorse back for the rest of the season. The Jets are a favorable matchup for Taylor this week as they are coming off a loss where they allowed the 49ers to rush for 182 yards and two touchdowns.
Melvin Gordon III (vs TB) The injury bug has struck the Denver Broncos badly. Courtland Sutton is out for the rest of the season. Drew Lock left last week's game in the first quarter, and he will miss several weeks. Also, Phillip Lindsay is out at least two weeks with a toe sprain. Denver's offense should run through Gordon III for the time being. He is averaging 16 PPR Fantasy Points through two weeks, and he should keep rolling against a Tampa Bay defense that has struggled against running backs this season.
David Montgomery (at ATL) Montgomery shined in Chicago's week two victory over the New York Giants. He scored 21.7 PPR Fantasy Points while hauling in his first receiving touchdown of the season. Expect Matt Nagy to develop a game plan to get Montgomery the ball as much as possible against one of the worst defenses in the league. Atlanta has allowed 78 points through two weeks this year.  
Jerick McKinnon (at NYG) Both Raheem Mostert and Tevin Coleman will miss San Francisco's week three matchup against New York. McKinnon will take over as their starting running back, and he started to figure things out last week. He carried the ball only three times for 77 yards and a touchdown against the Jets. With Garoppolo battling an injury as well, McKinnon could have a huge role this week. If he's a free agent, pick him up and start him.
Must Avoids: 
Benny Snell Jr. (vs HOU) After a terrific week one outing against the New York Giants, Snell Jr. was a major disappointment in week two. He carried the ball only three times for five yards as he watched James Conner dominate on the ground. It looks like Conner recaptured his 'bell cow' role. From now on, sit Snell Jr. unless Conner goes down with an injury.
Dion Lewis (vs SF) Lewis replaced Saquon Barkley last week early in the game. He produced a decent fantasy outing (15.6 points). Wayne Gallman is figured to get a decent amount of carries, and newly acquired Devonta Freeman may play as well. Sit Lewis this week, and maybe even drop him. Sorry to those of you that wasted a waiver claim on the veteran back.
Sony Michel (vs LV) Michel may no longer be the Patriots starting running back anymore. Rex Burkhead looked a lot better, and the Patriots can't wait for Damien Harris to come back to the field. 17 rushing attempts for just 56 yards so far this season isn't going to cut it. Especially when you aren't a factor as a receiving back. Sit Michel this week even though the Raiders are a favorable matchup.
Jordan Howard (at JAX) Miami looks like they have decided that they will hand the ball off to Matt Breida and Myles Gaskin before they hand it off to Howard. Even though he has two rushing touchdowns, the veteran back has only rushed for 11 yards on 13 carries. It's time to not only sit the once Pro-Bowl back, he needs to be dropped as well.
Frank Gore (at IND) Gore didn't do much last week replacing Le'Veon Bell as the starting running back for the New York Jets. He carried the ball 21 times for 63 yards. The Jets are usually playing from behind, so don't expect Gore to do much this week either. Indianapolis has given up the fifth fewest fantasy points to running backs through two weeks of this season.
Wide Receivers
Must Starts: 
DJ Chark Jr. (vs MIA) Even though the third-year-pro has just seven targets through two weeks, he should bounce back on Thursday Night against a poor Dolphins defense. He has been limited in practice with a chest injury, but he will more than likely suit up for the Jaguars. Miami has allowed the fourth most fantasy points towards wide receivers this season. This could be the game Chark Jr. takes off and proves that he is a viable starting wide receiver for fantasy owners. Expect at least six to eight targets for the big-bodied receiver this week.
Allen Robinson II (at ATL) Robinson II didn't produce much last week in a win over the New York Giants (3 receptions for 33 yards). On the other hand, Mitchell Trubisky targeted the Pro Bowl wide receiver nine times. Expect a big week for A-Rob this week as he will look to dismantle a weak Atlanta secondary. The Falcons have allowed 262 yards per game to wide receivers through two weeks. Take Robinson II off your bench, and place him in your starting lineup this week.
Terry McLaurin (at CLE) McLaurin finished fourth in fantasy points last week among all wide receivers with 25.5 points. Cleveland is a favorable matchup for the second-year-pro and the Washington Football Team. Expect plenty of targets as Dwayne Haskins loves to target his speedy receiver (17 targets). Cleveland is coming off a game where a rookie quarterback (Joe Burrow) passed for over 300 yards and three touchdowns. McLaurin should have a great fantasy week once again.
Corey Davis (at MIN) With AJ Brown likely out again, Davis will continue to take advantage in fantasy. He's averaging 14.85 PPR Fantasy Points through two weeks. Expect plenty of targets thrown his way as he will line up across a Vikings secondary that's allowed the second most fantasy points to wide receivers. Expect Ryan Tannehill, Jonnu Smith and Davis to have great fantasy weeks.
CeeDee Lamb (at SEA) Lamb is leading all rookie receivers so far this season with 11 receptions for 165 yards. Last week, he was targeted nine times, and he contributed 106 receiving yards while out producing both Amari Cooper (100 yards) and Michael Gallup (58 yards). Expect him to keep rolling this week against a Seattle secondary that has given up the most fantasy points to wide receivers so far this season.
Must Avoids: 
Marquise Brown (vs KC) 'Hollywood' Brown has yet to find the end zone this season, but he has caught ten passes for 143 yards so far. Kansas City has only allowed one wide receiver to catch a touchdown this season, and his name is Jalen Guyton (Charger). Sit Brown this week if you can afford to.
Emmanuel Sanders (vs GB) With Michael Thomas out, Sanders is supposed to take over as Drew Brees' top wide receiver option. Against the Raiders on Monday Night Football, the veteran slot receiver only caught one pass for 18 yards. Brees connected more with Jared Cook, Tre'Quan Smith, Alvin Kamara, Ty Montgomery, Deonte Harris and Latavius Murray. Sit Sanders this week. Sit him until he proves he is a valuable fantasy option.
Mike Williams (vs CAR) Williams has yet to get rolling in 2020 so far. In two games, he has only caught six passes for 83 yards. Keenan Allen and Hunter Henry seem to be the go-to guys in Los Angeles right now. Carolina is also not a great matchup this week for Williams as they have allowed the fourth fewest fantasy points to wide receivers.  
Russell Gage (vs CHI) Gage has been a surprise this season for the Atlanta Falcons. He has scored over 16 PPR Fantasy Points in each of his first two games. This week, he will face a Bears secondary that defends the pass well. They have given up the seventh fewest fantasy points towards wide receivers this year. Gage was a good waiver wire pickup for this week, but keep him on your bench until at least week four.
Henry Ruggs III (at NE) Although New England's secondary got torched a week ago by Russell Wilson and the Seattle Seahawks, don't expect Ruggs III to do much. He may have Stephon Gillmore line up across from him at times. Last week, the rookie receiver was shut down. His best play was when he drew a pass interference call late in the fourth quarter to seal the game against the Saints. Keep the rookie receiver on your team, but sit him this week.
Tight Ends 
Must Starts: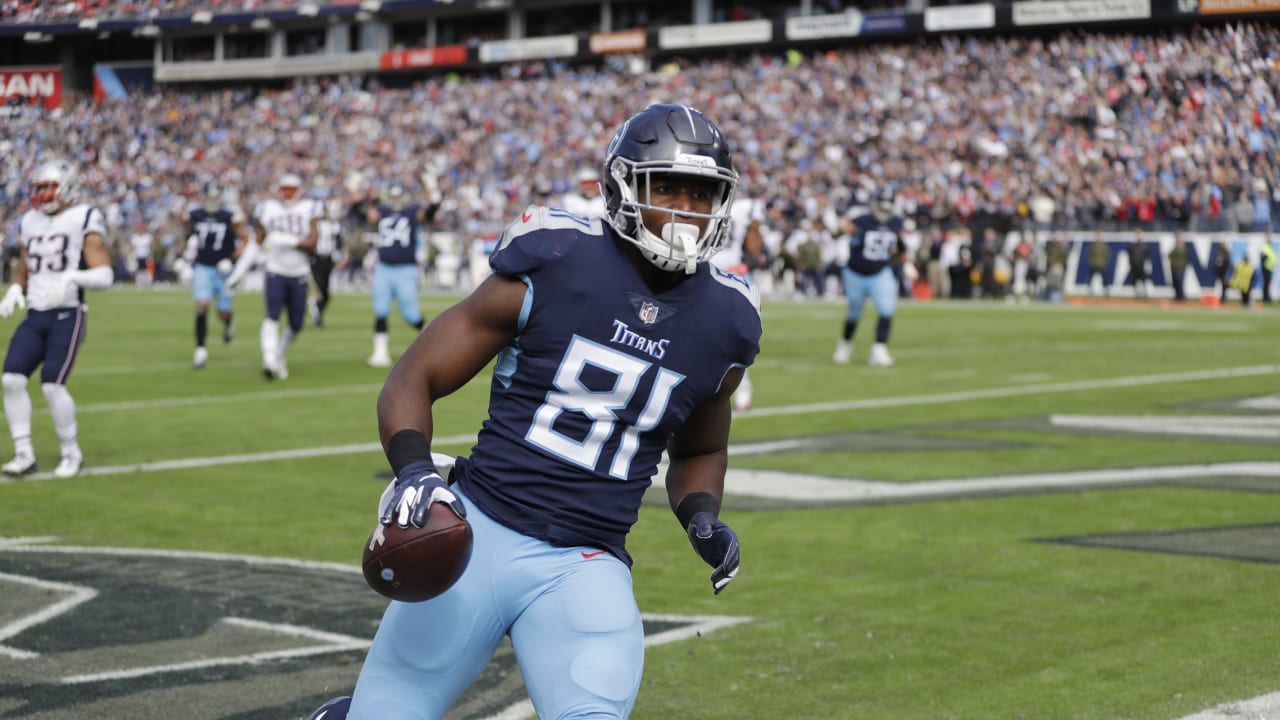 Jonnu Smith (at MIN) If you didn't know who Smith was before this season, you surely should know him by now. While playing/learning from veteran Delaine Walker the past few years, Smith has finally decided to break out. Last week, he caught four passes for 84 yards and two touchdowns. He has been Tannehilll's go-to guy this season. Don't expect things to change this week against a bad Minnesota defense.
TJ Hockenson (at ARI) Hockenson has been a very reliable fantasy tight end so far this season. With Golladay out, Stafford has been relying on Hockenson, and it has been paying off. The second-year-pro has caught all nine of his targets this year to go along with 118 receiving yards and one touchdown. Even if Golladay plays this week, Hockenson should see plenty of targets thrown his way.
Hunter Henry (vs CAR) Henry has quietly been productive this season even though he has had two different quarterbacks throwing him the ball so far. Both Tyrod Taylor and Justin Herbert have targeted the big tight end eight times each. Expect about the same this week against a poor Carolina defense.
Mike Gesicki (at JAX) Like Jonnu Smith, Gesicki has turned heads at the tight end position in fantasy so far this year. Ryan Fitzpatrick targeted the third-year-pro 11 times last week. Gesicki caught eight of those passes for 130 yards and a touchdown. This week should be another good one as he will line up against a Jaguars defense that has allowed the third most fantasy points to tight ends this season.
Logan Thomas (at CLE) Logan who? THOMAS. The veteran tight end is the starting tight end for the Washington Football Team. Through two games, he has been targeted 17 times. He has only caught eight of those targets, but he is averaging 10.15 PPR Fantasy Points so far. This week, he will line up against the Cleveland Browns. Their defense has been bad so far this season, and they have given up the MOST fantasy points to the tight end position this year. If you have Thomas, start him.
Must Avoids: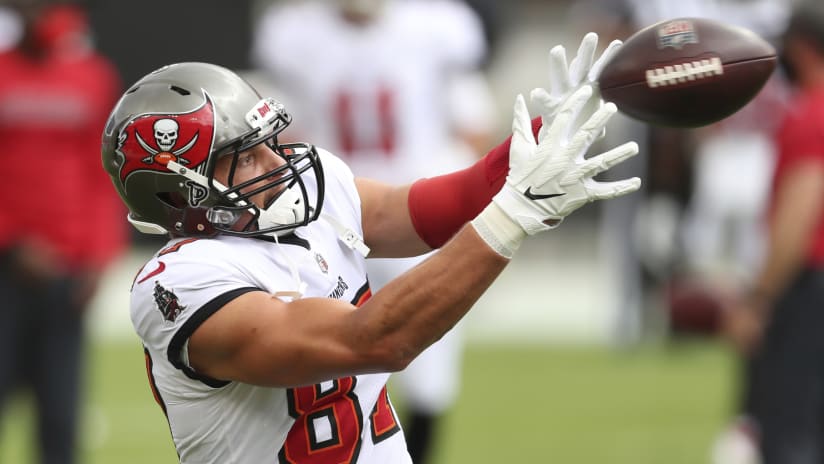 Rob Gronkowski (at DEN) Gronk has been a huge disappointment this season. He has only been targeted four times while catching two of those for 11 yards. Last week, he landed a giant good egg (zero points) in fantasy. Avoid him, bench him, drop him, do whatever you want. Just don't start him this week against Denver.
Greg Olsen (vs DAL) Speaking of goose eggs. After a decent week one outing (12.4 points), Olsen had zero receptions for zero fantasy points last week against New England. His one target slipped off his hands and ended being picked off for an interception return touchdown on the first play of the game.
Chris Herndon (at IND) Herndon only caught one pass for five yards last week despite seeing four targets thrown his way. It doesn't get any easier for the starting tight end of the New York Jets. He will line up against a Colts defense that has allowed the fewest fantasy points to tight ends this season.  
Evan Engram (vs SF) Engram had a good game against the Chicago Bears last week. He caught six of his eight targets for 65 yards while producing 12.5 PPR Fantasy Points. This week is a different story as he will line up against a San Francisco defense that has allowed the second fewest fantasy points to tight ends. Sit Engram this week unless you have no other option.
Tyler Eifert (vs MIA) Tyler Eifert is back! Minshew targeted the once lethal tight end six times last week. He ended up producing a decent 12.6 PPR Fantasy Points. Miami defends the tight end position well, so it looks like it isn't fully time to start Eifert every week in fantasy like we all did in 2015.
Defenses
Must Starts: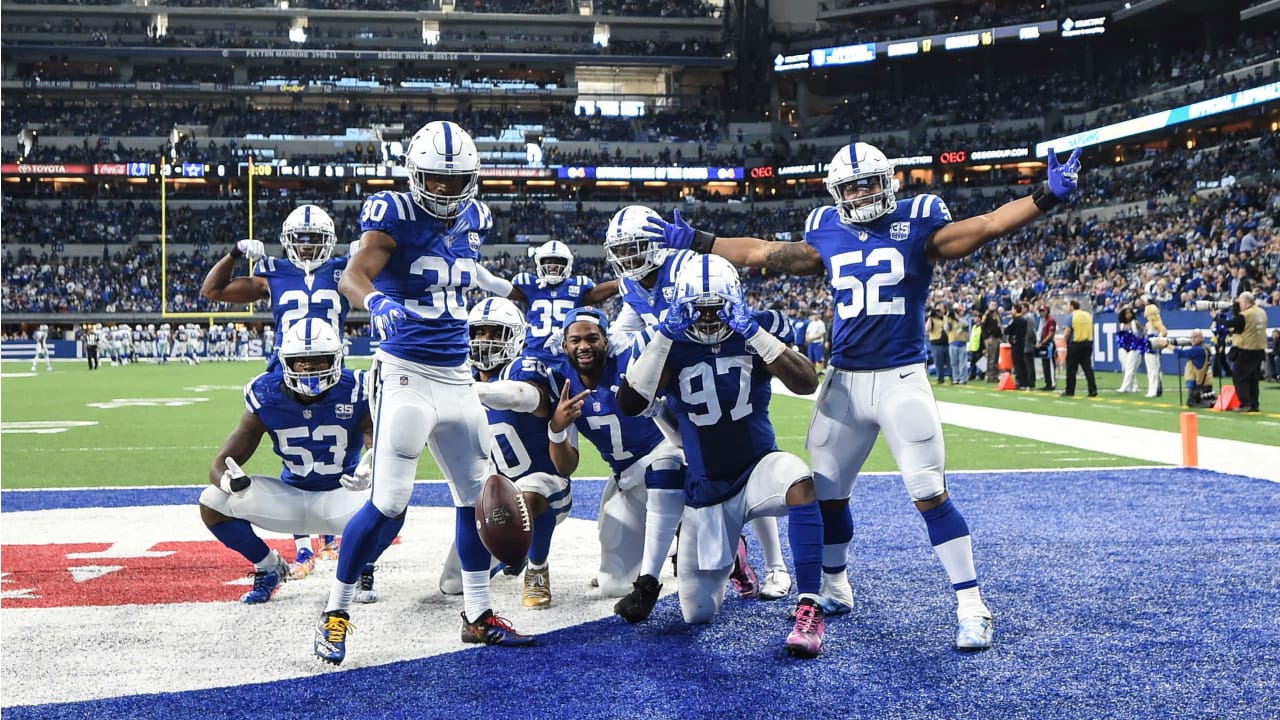 Indianapolis Colts (vs NYJ) 
San Francisco 49ers (at NYG)
Los Angeles Chargers (vs CAR)
Tampa Bay Buccaneers (at DEN)
Philadelphia Eagles (vs CIN)
Must Avoids: 
Kansas City Chiefs (at BAL)
New Orleans Saints (vs GB)