Quarterbacks 
Must Starts: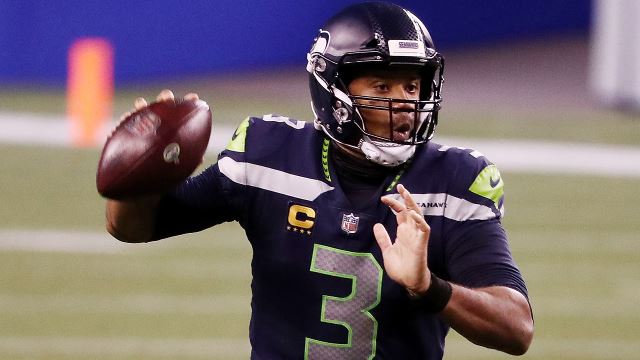 Russell Wilson (at MIA)

The Seattle signal-caller is playing like an MVP so far this season. He broke an NFL record last week by throwing the most touchdown passes through the first three weeks (14). Expect more touchdown passes this week against an awful Miami secondary.

 
Dak Prescott (vs CLE)

Prescott is coming off two 450+ yard games in a row against the Falcons and Seahawks, respectively. Start Prescott this week against the Browns. Cleveland is in the bottom ten of teams who have allowed the most fantasy points to quarterbacks this season. 
Aaron Rodgers (vs ATL)

Atlanta has given up the most fantasy points to quarterbacks this season. Rodgers and company should take advantage this week against the depleted Falcons defense. Green Bay is averaging just over 40 points forced per game while Atlanta is giving up about 36. 
Joe Burrow (vs JAX)

It didn't take long for the rookie standout to make the "must start" list. He's thrown the ball 141 times in THREE games. He has 821 passing yards with five touchdowns with just one interception. Jacksonville ranks in the bottom five against fantasy quarterbacks this season. Expect a ton of throws and a decent amount of fantasy points this week from Burrow. 
Ryan Fitzpatrick (vs SEA)

This may come as a surprise, but Fitzpatrick has a great matchup this week. Don't start the veteran over guys like Mahomes, Jackson, Murray, etc., but if you have a Carson Wentz or a Philip Rivers of some kind, start the Dolphins quarterback over them this week. Seattle's secondary is horrendous this season. They've allowed the second most fantasy points to quarterbacks in 2020, and Jamal Adams is more than likely out with a groin injury. 
Must Avoids: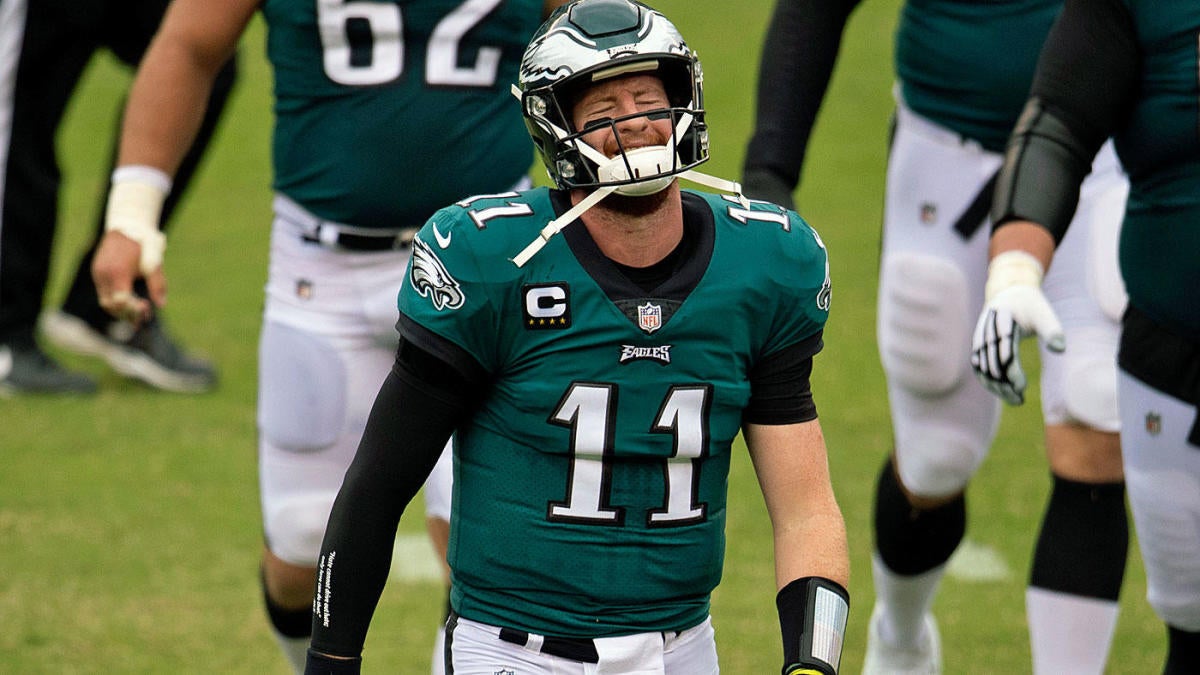 Carson Wentz (at SF)

Through three weeks, Wentz ranks just 19th among fantasy points scored by quarterbacks. He's averaging a modest 17.6 PPR Fantasy Points per game. Don't expect things to get better this week as his Philadelphia Eagles will take on the 49ers. San Francisco ranks 6th against fantasy quarterbacks this season. 
Ryan Tannehill (vs PIT)

It's hard to say any Titans player is a "must start" this week as they have closed their in-person activities until Saturday due to a team outbreak of COVID-19. The Steelers game is going to be either on Monday or Tuesday, and that doesn't provide a lot of time for Tannehill and his offense to prepare. It doesn't help that Pittsburgh has one of the best defenses in the league right now. Sit Tannehill this week. ***CORRECTION: GAME IS POSTPONED AND WILL NOT BE PLAYED IN WEEK FOUR
Nick Foles (vs IND)

Foles came in the game last week against the Falcons and looked like the Nick Foles we remember from Super Bowl 53. This week, he will start his first game for the Chicago Bears against what seems like the best defense in the league right now. In fact, Indianapolis has given up the least amount of fantasy points to quarterbacks through three weeks. 
Philip Rivers (at CHI)

Like Foles, Rivers doesn't have a great matchup this week either. He will be throwing passes through a Bears secondary that has a lot of confidence. A week ago, they only allowed Matt Ryan to score 12.4 points. Expect about the same for Rivers this week as he is dealing with a lot of missing weapons (Pittman Jr., Mack, Campbell). 
Justin Herbert (at TB)

The rookie replacement for Tyrod Taylor looked rough last week against the Carolina Panthers. He only produced 15.7 fantasy points in a game that looked great on paper. This week, he will take on a Buccaneers defense that hasn't allowed a quarterback to throw for more than two touchdowns in a game yet. 
Running Backs 
Must Starts: 
James Robinson (at CIN)

If you haven't noticed by now, Robinson is a "must start" every week. In a game where his team trailed for the most part, he still produced a ton of points on limited touches. He scored 30.9 PPR points while rushing for 46 yards and two touchdowns. He also got involved in the receiving game with 83 yards on six catches. Expect a huge game this week against a Cincinnati team that allows a lot of running back fantasy points.  
David Johnson (vs MIN)

This is a great game for Johnson to finally get rolling. The Minnesota Vikings' defense has been dismantled every week so far this season. They rank in the bottom ten against the run, and Houston should take advantage. With Duke Johnson battling a lingering injury, expect a lot of touches this week for David. 
Darrell Henderson Jr. (vs NYG)

Henderson Jr. has scored at least 19 points two weeks in a row now as he has assured himself as the Rams No. 1 running back. Battling Malcolm Brown for touches last week, he easily outperformed as he ran the ball 20 times for 114 yards and a touchdown. The Giants are a great matchup for the second-year pro as they rank towards the bottom of the league in team defense. 
Devin Singletary (at LV)

The second-year pro has quietly improved every week this season. Last week, he turned 13 carries into 71 yards while producing 16.1 PPR points. He will line up this week against a Raiders team that can't stop the run at all this season. They have allowed the most fantasy points to running backs this season. If you don't start Singletary this week, you will more than likely miss out on his best game of the year. 
Mike Davis (vs ARI)

Since taking over for the injured Christian McCaffrey, Davis has been very impressive. He has scored over 15 fantasy points two weeks in a row, and he has been very involved as a receiver as well. The sixth-year pro has caught eight passes in each of his last two games. Expect nothing to change this week against an average Cardinals defense. 
Must Avoids: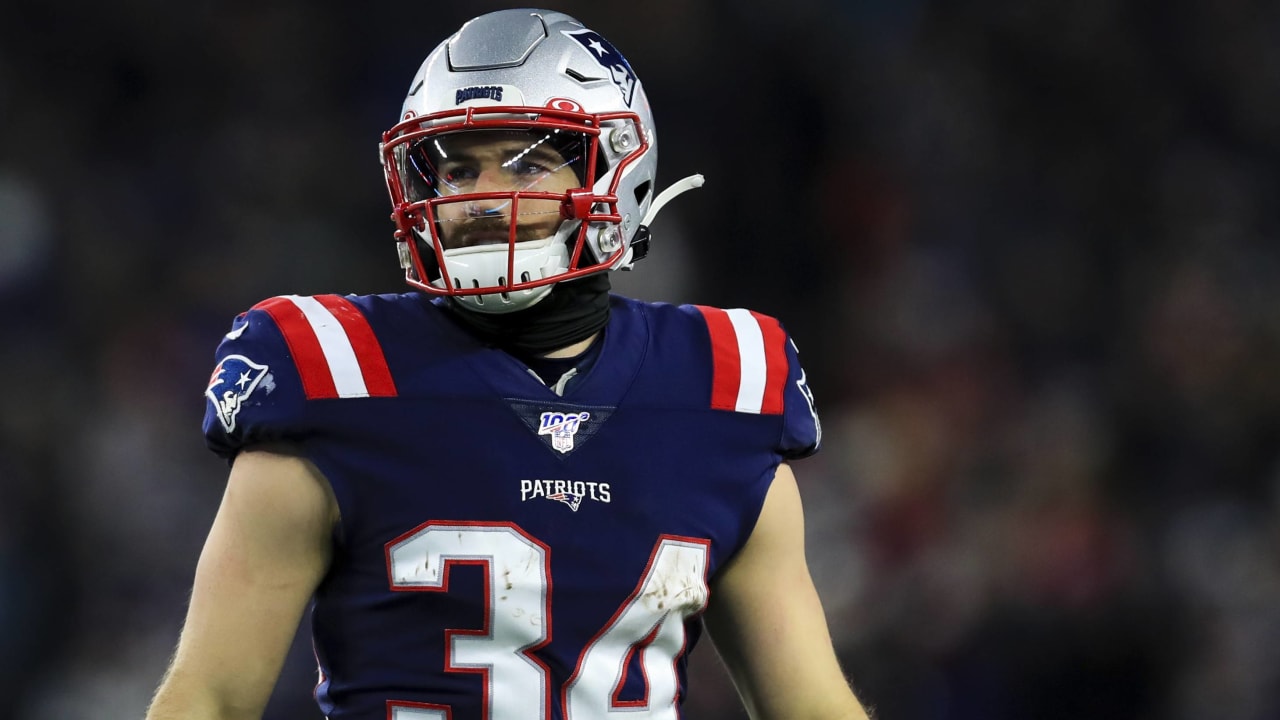 Rex Burkhead (at KC)

Yes, Burkhead went off last week scoring three touchdowns and producing 34.8 PPR Fantasy Points. But Damien Harris and James White returned to practice this week. There is no way Sony Michel, JJ Taylor, White, Harris and Burkhead all have pivotal roles in this New England offense. Oh yeah, don't forget that Cam Newton is also second on the team in rushing yards. Sit Burkhead for now, but definitely hold onto him. 
Chris Carson (at MIA)

Carson suffered a first-degree knee sprain in Seattle's win over Dallas last week. The injury occurred after a dirty play where a Dallas defender twisted the back's leg while trying to tackle him. Although it didn't seem likely he would suit up this week, there is optimism that he may. Don't expect Carroll to let his star running back enter the field this week. If he does play, expect his time to be very limited. 
Antonio Gibson (vs BAL)

The rookie has produced good enough numbers to be placed on most fantasy team's benches. That's where he should stay this week. Baltimore is a nightmare of a matchup for any running back in the NFL. Even in a game where they didn't impress on the defensive side, they only allowed Clyde Edwards-Helaire to rush for 64 yards on 20 attempts. Sit Gibson at all costs this week. 
Ronald Jones II (vs LAC)

Jones has yet to score over 11 points in a game this season. This should indicate that he isn't ready to become a solid fantasy running back just yet. Every week, he battles Leonard Fournette for touches, and this week will be a hard week for the young back to get going. The Chargers rank fourth against fantasy running backs this season. Sit Jones, and if he doesn't do much in the next couple of weeks, he might be worth dropping in search for better talent. 
Jeff Wilson Jr. (vs PHI)

There is a lot of optimism surrounding Wilson Jr. as a great fill-in fantasy running back. Last week, he looked good on paper before he scored 21.9 PPR points. This week, McKinnon will play ahead of him once again. Expect more touches to go McKinnon's way, but don't expect huge games from both backs like last week. Philadelphia has been strong against the run this season. Sit Wilson Jr. for now, but he might be worth keeping due to all the 49ers' running back injuries. 
Wide Receivers
Must Starts: 
DeVante Parker (vs SEA)

Although he is only averaging 12.3 PPR Fantasy Points per game, Seattle is a great matchup for the star receiver. The Seahawks have allowed six wide receivers to top 100 yards in a game, and we are only entering week four. Parker and company will more than likely not have to worry about Jamal Adams as well, as he is battling a sore groin. If you have Parker on your bench right now, place him into your lineup and watch the points pile up. 
Allen Lazard (vs ATL)

Aaron Rodgers should now have a ton of trust in Lazard after he dominated against the Saints on Sunday Night Football. The third-year-pro did his best Devante Adams impersonation as he caught six of his eight targets for 146 yards and a touchdown. Through three weeks, Lazard ranks tenth in fantasy points scored by wide receivers. Expect another big game against a Falcons team that has given up the third most fantasy points to receivers this season. 
Hunter Renfrow (vs BUF)

Injuries have struck the wide receiver unit for the Las Vegas Raiders. Tyrell Williams will miss the entire season. Both rookie receivers, Henry Ruggs and Bryan Edwards, will more than likely miss week four as well. Renfrow is the next man up, and he is coming off a good outing where he produced over 20 fantasy points a week ago. Expect Darren Waller, Nelson Agholor and Renfrow to become Carr's go-to guys against the Bills. 
Odell Beckham Jr. (at DAL)

Beckham Jr. is no longer the player he was a few years ago. He used to be an automatic start, but now we have to consider if we should start or bench the guy each and every week. This week, he should be placed into your starting lineups. Dallas has given up a lot of yards this season, and they especially don't defend the wide receiver position well. They have given up the second most fantasy points to receivers this season. Expect a big game for OBJ and the Browns offense this week. 
Justin Jefferson (at HOU)

What a performance the rookie put on last week against the Titans. Jefferson caught seven passes for 175 yards and a touchdown. This was good enough to place him second among wide receivers in fantasy points scored last week. Don't expect as big of a game this week, but put him in your lineups. The Vikings are looking to change the way their offense runs by passing the ball more than running after starting the season (0-3). Jefferson should be one of Cousins' main targets the rest of the season. 
Must Avoids:
A.J. Green (vs JAX)

It's time to start benching A.J. Green on a weekly basis. Although he's eighth in the league in targets (28), he ranks 63rd in PPR points among all wide receivers. Until he can prove to be a viable fantasy wide receiver option, keep him on your bench, and don't think about starting him unless you have to. Definitely keep Green on your team, but he may serve as Tyler Boyd's sidekick the rest of the season. 
Marvin Jones Jr. (vs NO)

Jones Jr. has been dismal at best this season. The most points he has scored in a week is 12.3, and he may need to be dropped from your team if he doesn't pick it up here soon. New Orleans is a bad matchup this week as they have allowed the sixth fewest fantasy points to wide receivers this season. Either bench Jones Jr. this week or drop him for a more consistent player. 
Anthony Miller (vs IND)

Although he produced 13 PPR Fantasy Points a week ago, Miller only caught two of his five targets. He also dropped an easy touchdown as he has shown inconsistencies all season. The Colts are a bad matchup for the third-year-pro out of Memphis. If you have Miller, hold onto him, but keep him on your bench this week against the league's top team defense. 
Laviska Shenault Jr. (at CIN)

Even though D.J. Chark missed last week's game, Shenault Jr. didn't provide a lot of fantasy value. He scored a disappointing 8.4 points on five total touches. If you have Shenault Jr. on your team, don't put him in just because he has an exciting matchup against the Bengals this week. If Chark is back for week four, expect him and Keelan Cole to receive plenty more opportunities than the rookie receiver. 
Julian Edelman (at KC)

The Patriots do not have a ton of wide receiver weapons outside of Edelman. Expect the Chiefs to lock in on the veteran receiver the whole game. Last week, the Chiefs defense shut down the Ravens' top receiver threats in Mark Andrews and Marquise Brown. This week, Edelman should be benched unless you have no other receiver options on your team. 
Tight Ends 
Must Starts: 
Darren Waller (vs BUF)

Bill Belichick and the Patriots executed a genius game plan to shut down Waller last week. He finished the game with just two receptions for nine yards. Surprisingly, Buffalo sits in the bottom ten of the league defending the tight end position. Start Waller this week, and expect a good fantasy outing. 
Mark Andrews (at WAS)

Andrews has combined for less than 10 points in the last two weeks. Expect that to change this week as his Ravens take on the Washington Football Team. They have allowed the sixth most fantasy points to tight ends this season, and expect Andrews to come out with a chip on his shoulder after a weak performance last week. 
Eric Ebron (at TEN)

Since week one, Ebron has become more and more productive every week. Last week, he produced just over 16 PPR points, and expect similar numbers this week against a Titans team that is battling COVID-19 concerns. With Diontae Johnson battling an injury, Ebron could have a large role in the receiving game this week. ***CORRECTION: GAME IS POSTPONED AND WILL NOT BE PLAYED IN WEEK FOUR
Zach Ertz (at SF)

Dallas Goedert, Desean Jackson, Alshon Jeffery and Jalen Reagor will miss week four. Wentz doesn't have a whole lot of options to throw to outside of Ertz. Expect the former All-Pro to receive plenty of opportunities against a banged-up 49ers defense. 
Mike Gesicki (vs SEA)

Gesicki has been inconsistent this season, but he is coming off two straight games with a receiving touchdown. Although Seattle has defended tight ends well this season, they have also allowed six different wide receivers to top 100 yards in a game. With DeVante Parker as the only other reliable receiver for Miami, expect Gesicki to have a big game as well. 
Must Avoids:
Jimmy Graham (vs IND)

Graham dominated in the Bears win over the Falcons last week. He caught six of his 10 targets for 60 yards and two touchdowns. He is worthy of picking up for your fantasy team(s), but avoid starting him this week against a great Colts defense. Indianapolis has allowed the fewest fantasy points towards tight ends this season. 
Hayden Hurst (at GB)

Aside from a one-yard touchdown grab last week, Hurst was nowhere to be found. He was only targeted three times in a game where Julio Jones didn't play and Russell Gage left in the first half. The former first-round pick seems to be outside the loop in Atlanta's offense. Sit him until things change over there in Atlanta (possibly letting Dan Quinn go). 
Evan Engram (at LAR)

It might be time to give up on Engram as your starting tight end for your fantasy team(s). He hasn't even been good enough to be a backup this season. He ranks 25th among fantasy tight ends, and don't expect things to change this week in a matchup against the (2-1) Rams. Sit Engram, and possibly think about dropping him as well. 
Mo Alie-Cox (at CHI)

The third-year pro tight end has been a big surprise this year. He's coming off two straight games where he has posted at least 14 fantasy points. This week, he is taking on a Bears defense that only allowed Hayden Hurst to catch one pass for one yard a week ago. Sit the big tight end this week, but stash him on your bench for future matchups. 
Jared Cook (at DEN)

The former Pro-Bowl tight end has been a big disappointment so far this season. With Michael Thomas out with an ankle injury, Cook was supposed to step it up a notch and help fill the hole he left. Instead, he's posted less than 10 points two weeks in a row. Until he can prove he's a reliable fantasy tight end, place Cook on your bench.  
Defenses
Must Starts: 
Baltimore Ravens (at WAS) 
San Francisco 49ers (vs PHI)
Tampa Bay Buccaneers (vs LAC)
Los Angeles Rams (vs NYG)
Must Avoids:
New England Patriots (at KC) 
Green Bay Packers (vs ATL)
Tennessee Titans (vs PIT)

***CORRECTION: GAME IS POSTPONED AND WILL NOT BE PLAYED IN WEEK FOUR