Welcome back to the rookie fantasy rankings. This is the final article for this series. After the NFL Draft, there will be plenty more to read about in terms of FANTASY FOOTBALL! Make sure to check out the Rookie Quarterback Rankings, the Rookie Running Back Rankings, and the Rookie Wide Receiver Rankings as well. This week, we will be looking at the Tight End position.
1) Kyle Pitts – Florida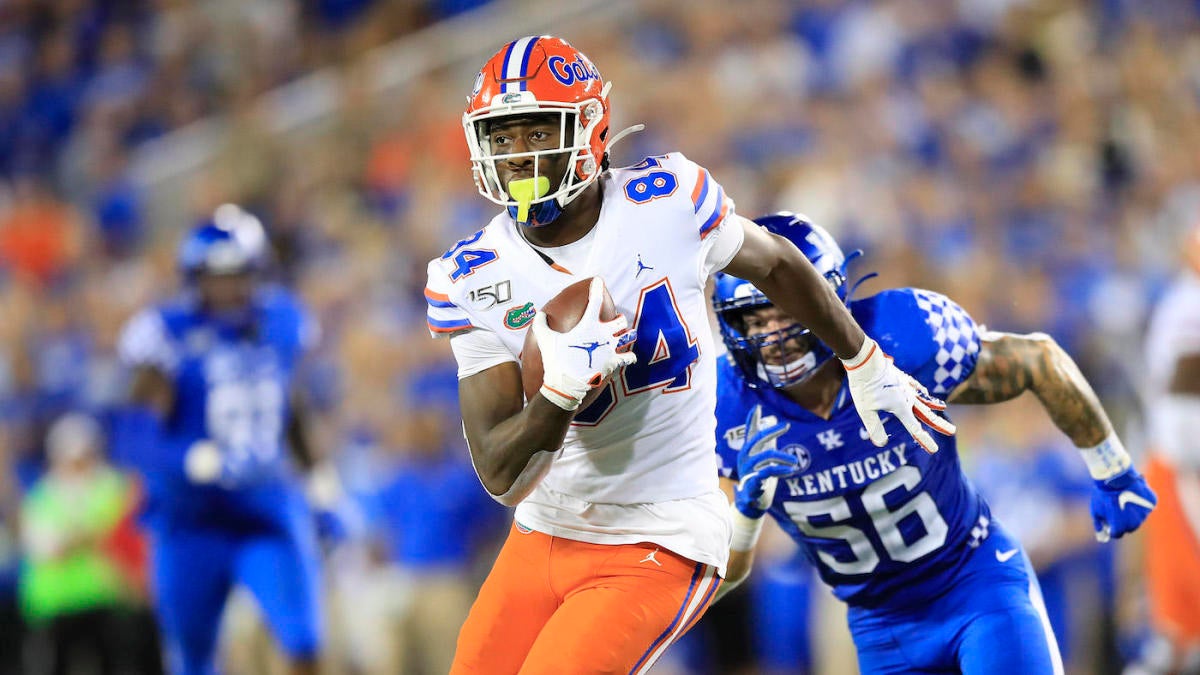 Projection: Starter for the Falcons 
Outlook: Pitts is the most talented Tight End coming out of college that we have seen since… MAYBE EVER!?! He's super athletic, and he runs a 4.44-second 40-yard dash. At his Pro Day, he simply dominated by showcasing elite speed, athleticism, and strength. He recorded a 33.5" vertical jump to go along with a 129" broad jump. He also put up 22 reps at 225 lbs on the bench press, as well as dominating in the three-cone (7.12 seconds) and short shuttle (4.3 seconds) speed drills. His skill set would be hard to pass up if you were picking fourth overall. If Atlanta does keep the pick, they would be adding a valuable piece to their lethal offense. Just imagine Pitts roaming the middle while both Julio Jones and Calvin Ridley dominate on the outside! 
Projection: 17 Games Played
Receiving: 68 receptions, 843 receiving yards, 6 touchdowns
2) Brevin Jordan – Miami (FL)
Projection: Starter/Backup for the Rams 
Outlook: Gerald Everett is no longer with the Rams, which means Tyler Higbee will man the Tight End position pretty much by himself. The Rams could very much use another piece to their offense, and Jordan makes a ton of sense coming out of Miami (FL). He has a unique mix of size, athleticism, and ball skills that make him a dangerous weapon at the pro level. In college, he lined up next to the Offensive Line, in the slot, on the outside, and in the backfield. He's a serviceable blocker who looks to be very pro ready as well. 
Projection: 17 Games Played 
Receiving: 33 receptions, 371 receiving yards, 3 touchdowns
3) Pat Freiermuth – Penn State 
Projection: Starter/Backup for the Cardinals
Outlook: Arizona could use a starting Tight End to line up inside of DeAndre Hopkins, A.J. Green, and Christian Kirk. Maxx Williams is currently their starter and, while he's an elite blocker, he isn't much of a threat as a pass-catcher. In comes Freiermuth, a big-bodied Tight End who finished his three-year college career with 92 receptions for 1,185 yards and 16 touchdowns. He's coming off a season where he caught eight touchdowns alone. Adding a red zone threat like Freiermuth would make this Arizona offense even more lethal. At this point, Kliff Kingsbury is looking to do whatever it takes to add another weapon for Kyler Murray. 
Projection: 17 Games Played
Receiving: 29 receptions, 343 receiving yards, 2 touchdowns
4) Tommy Tremble – Notre Dame
Projection: Starter/Backup for the Panthers
Outlook: Tremble comes into the draft looking to become the eighth Notre Dame Tight End to be drafted since 2008. In his two seasons playing for the Irish, Tremble didn't produce insane receiving numbers (35 receptions for 401 yards and 4 touchdowns) but he did showcase ELITE blocking skills. Adding another blocking Tight End next to Ian Thomas would be an ideal move. Tremble could mold into a security blanket option for Sam Darnold inside the Red Zone. Don't expect a ton of production, but Tremble has the skill set to become a starting Tight End in this league.  
Projection: 17 Games Played 
Receiving: 24 receptions, 257 receiving yards, 2 touchdowns
5) Hunter Long – Boston College
Projection: Backup for the Bills 
Outlook: Long is coming off a season where he dominated in the ACC, catching 57 passes for 685 yards and 5 touchdowns in 11 games played. He's a big-bodied weapon who measures in at 6'5" and 254 lbs. He runs a 4.65-second 40-yard dash and, at his size, he carries a 108.66 Speed Score (4th amongst Tight Ends entering the draft). Buffalo could be in the mix for another Tight End, and Long would be a great fit. His combination of athleticism, ball skills, and terrific blocking techniques would serve well alongside Dawson Knox in Buffalo's offense. 
Projection: 17 Games Played 
Receiving: 19 receptions, 196 receiving yards, 1 touchdown 
Did you enjoy this article and want more fantasy content? Make sure to check out my recent posts, and stay tuned for other positional rankings in the future. You can also follow me on Twitter @dirrim23, where I love talking about all things fantasy football!